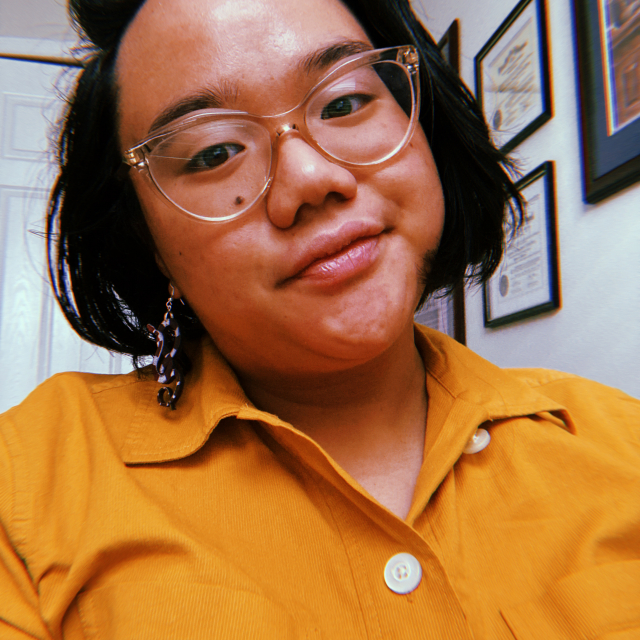 City, State
Sarasota, Florida
Gender
Non-binary
Female
Prefer to self-describe
Prefer to self-describe
Queer femme
Roles
Editor
Producer
Host
Sound Designer
Tape Syncs
Transcription
Other role
Writer, playwright
Formats / Genre
Interviews / Roundtable
Narrative Non-fiction / Documentary
Fiction
Other Format / Genre
Radio drama
Open to branded content?
Yes
More about me
Filipinx Kentuckian writer & theater artist with an educational background in non-fiction audio storytelling and overall four years of experience. I produced branded podcasts for Actors Theatre of Louisville and Indiana University, and currently edit audio for Larj Media and Playing on Air.

Open to freelance and permanent opportunities in both audio editing in any genre, and producing documentary, audio fiction and radio drama.